Road Warrior S.o.s
12.03.2021
Hey there Bell Tower Beauties!
Check out the unique experience of travel writer Charlene Peters on her recent trip to Bell Tower!
Over 1,000 miles of driving left me more than ready for a stay in the bucolic setting of Berks County, Pennsylvania. Atypical of a tourist's first item on an itinerary, all I could think about was booking a massage to untie the knots in my sore body. From my neck to my shoulders, and right down to my hip flexors, my body begged for help; I had little choice but to listen.
Grateful is an understatement of my emotions when I learned I was able to book a 90-minute full body massage at Bell Tower Salon Spa in Wyomissing. Day two in Berks County began with a short drive to this oasis, where I met Anna, a 7-year veteran at Bell Tower, who became my savior.
As she drove her expert hands with agreed upon pressure along the tangles from my shoulder to my lower back, it was clear to me that she knew exactly where the knots were, and she knew how to unravel them. It took more effort on my right side than my left, and that made sense. At her mercy, I succumbed to the bend of my leg to release the tightness in my hip flexor. Twenty minutes in, my breath slowed to deep, long inhales and exhales – a surefire sign that the massage was working to de-stress my body and mind.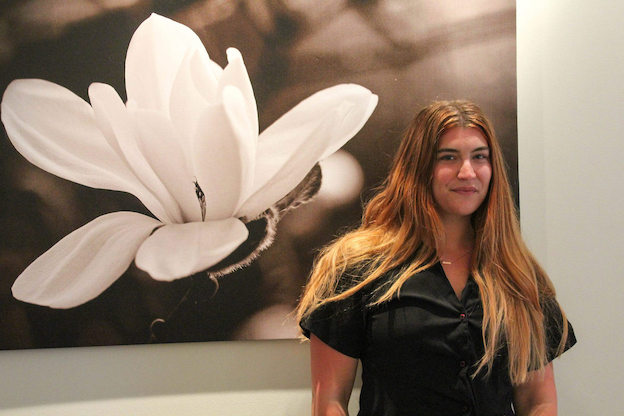 Time on the massage table was spent wisely, yet I didn't want to hear those dreaded words… "Take your time and when you're ready, I'll be waiting for you outside the door." Alas, my massage was over, but I lingered a while before I left Bell Tower, if only to peruse racks filled with colorful and elegant cover ups and more unique finds in this boutique. I swiped through several fashion finds with options to wear over a bathing suit or as a no-fuss frock upgrade to wear with shorts or jeans and a tank top — or over a simple summer dress.
Ever so slightly distracted by an assortment of wicker hats in various spots in the boutique space and at the register, an arm rack of unique bracelets with one dangled charm caught my eye. I felt embedded in the bliss of the space that nurtured me in my moment of need, and I didn't want to leave. But it was finally time to bid adieu, and I knew I'd be back for more services before this road trip warrior hit the road again, especially once I looked at the roots of my hair. And once I looked at the website and viewed the highlighted summer services, they had me at Citrus Sunshine Detox Lemongrass (my favorite spa scent!) Body Wrap.
Now that I'm detoxed from my drive, I can fully enjoy the experience of exploring the destination. Unconventional as it may seem on the surface, I strongly recommend all road warriors start at Bell Tower Salon Spa as stop one. And ask for Anna.
-Charlene Peters