A Day Of Self Care And Revitalization
05.02.2022
Hello my Bell Tower community!
My name is Carly O'Neill, Bell Tower Salon Spa's newest Community Relations Manager! I'm about to walk you through some amazing services we offer here and the beautiful faces behind the magic. I figured the best way to get to know my new team was to experience the services we offer firsthand— so on Wednesday, April 20, I spent the day getting pampered to start spring off right with a fresh and fabulous new look. 
Spa:
First up, I hit the spa to destress and cleanse my skin with our new esthetician Ashley Brubaker. I didn't know what to expect going into my first facial, but Ashley was very welcoming and gave me the relaxing rejuvenation I was looking for.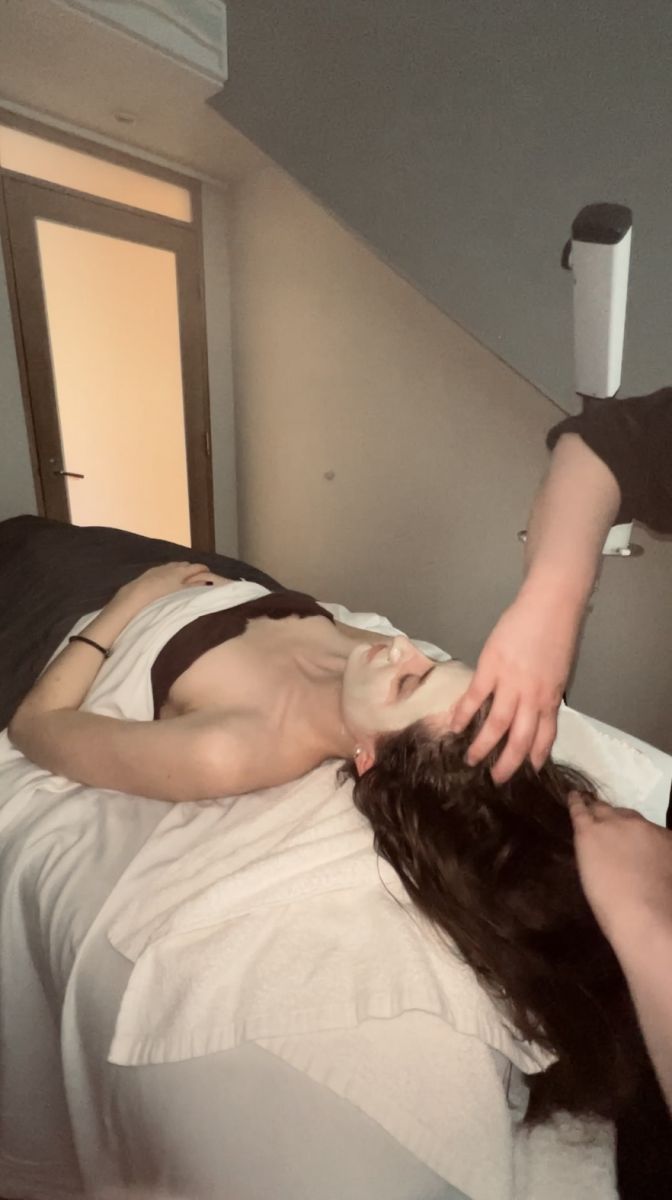 Ashley is from York Pennsylvania, but recently moved to the Reading area where she instantly fell in love with the Bell Tower atmosphere. She got her esthetician license in Pikesville, Maryland at Von Lee International School. Ashley is all about making her clients feel welcomed and appreciated. When you book an appointment with Ashley, she hopes you leave feeling refreshed and more knowledgeable about your skin.
"The biggest reason I became an esthetician is to pursue my passion while making others feel comfortable and most confident with themselves," said Ashley. "I love seeing each client leave so energized and filled with confidence."  
Now if you're anything like me with sensitive skin that can easily lead to breakouts, I would highly suggest going with a sensitive hydrating facial. Ashley cleansed my face with a Yon-ka gel cleanser to remove any makeup and excess oil, before conducting a thorough skin analysis to see what products would be best to treat my skin.


I was unsurprised to learn from Ashley's analysis that my forehead was a bit congested and my skin was looking a little dehydrated, since my forehead has always been a hot spot for breakouts and oil buildup. To add some moisture back into my skin, Ashley used a chamomile cleansing milk to help hydrate and nourish my skin. This was by far my favorite cleanser she used, since it felt and smelled amazing!
Ashley informed me that chamomile is great for sensitive skin and has Vitamin E in it to help protect the skin against any environmental stressors. And let's be honest there are plenty! When checking to see if your skin might be environmentally stressed, look for areas of dryness and any dull or red appearances. This could be a sign you might need to incorporate a skin care routine with natural, organic ingredients, such as our Yon-ka products. Yon-ka relies on essential oils to restore the skin's natural energies and plant extracts to remineralize and nourish the skin.
Finally, my face was cleansed and prepped for the stereotypical facial look— otherwise known as our Green Tourmaline Energy Masque. This is essentially a warming mask full of antioxidants to help keep your skin looking dewy and nourished!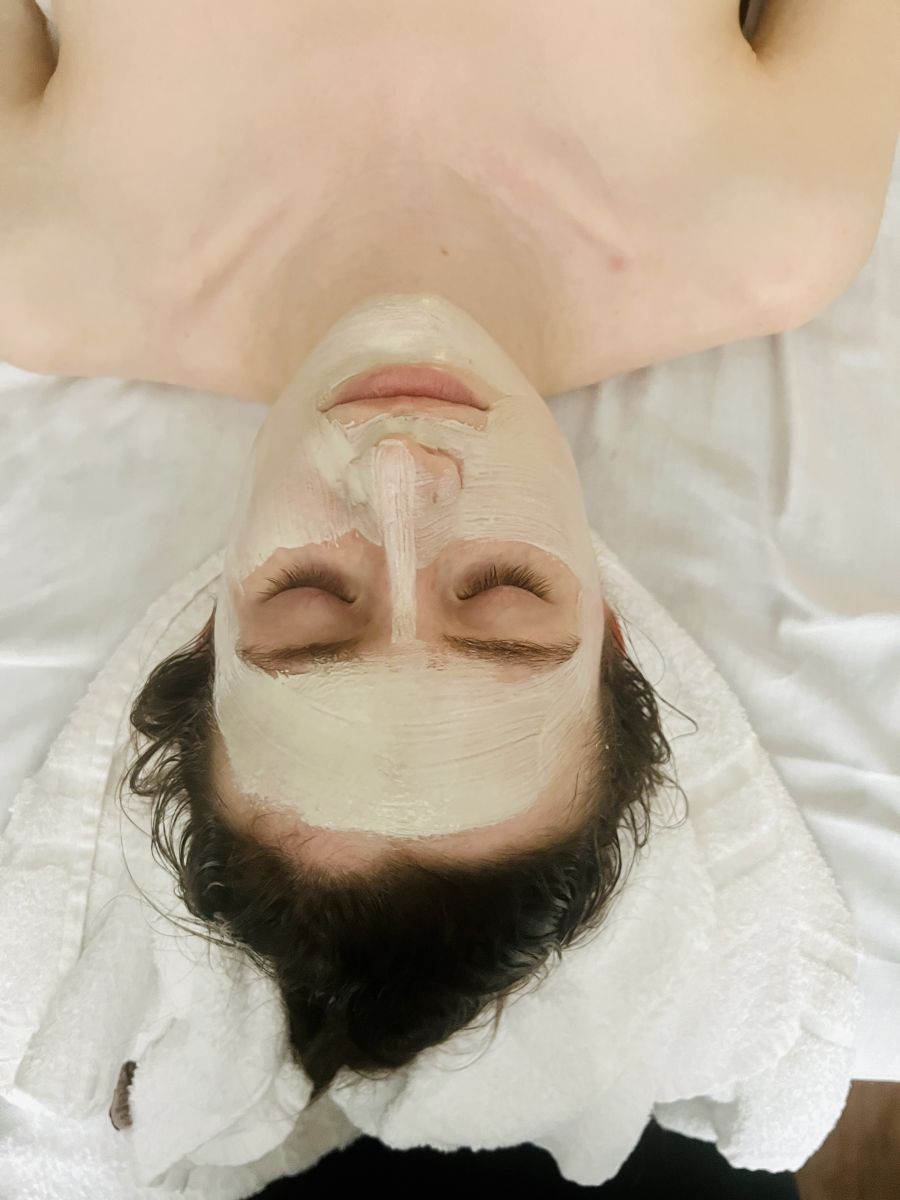 As I laid there letting the mask soak into my skin, fantasizing about the afterglow that would soon be left on my face, Ashley massaged away my stress. 
Going forward to continue giving my skin the proper treatment it deserves, Ashley recommended me: 
-A Vitamin C moisturizer to help even out my skin tone and leave a healthy glow
-Plant cell booster serum to mitigate fine lines/wrinkles 
-Daily SPF protection to protect my skin against the sun and decrease signs of aging/discoloration 
Salon:
Next up, I headed to the salon to ditch the remaining blonde highlights in my hair and freshen up my split ends. I met with our beautiful level one stylists Mackenzie Daughtry and Taina Rojas to give my hair some caramel, red undertones.
Mackenzie is from Reading, Pennsylvania and got her cosmetology license in high school from Berks Career and Technology Center. She's been at Bell Tower since December of 2021 and has set career goals for herself that she hopes to accomplish throughout her time here, including:
-Establishing meaningful relationships with her clients 
-Feeling more confident with our Wella color line products  
-Perfectly replicating inspiration pictures for her clients
Mackenzie is determined to work hard to become a level two by 2023 through sticking to her goals and creating lasting impressions on her clients.
"My favorite thing is connecting with complete strangers, seeing the smile on their face at the end of the service, and simply letting people feel safe at [our salon] to forget their worries for a short time," said Mackenzie.
Since I'm a natural brunette and my hair has always been on the darker side, Mackenzie started off with a balayage to bring out that lighter caramel, red color I was going for. Then I sat under that weird looking machine that you've probably always wondered, "What exactly is this?" Well, it's called a Climazon and it's meant to speed up the coloring process by reducing treatment time by up to 33%, according to Wella's website. 
Next, we headed to the wash station where Mackenzie used our Kevin Murphy products to wash my hair and give it that heavenly smell you wish would just stay in forever. Then she added in toner to bring some dimension into my roots and achieve a slightly reddish look
In case you're interested, Kevin Murphy prides themselves on creating hair care products with all natural ingredients full of vitamins, amino acids to repair and thicken the hair, and a variety of antioxidants to reduce breakage. These products can be purchased in our salon for under $50 and will soon be available to purchase on our website for your convenience.    
Finally, Mackenzie touched up my ends with a quick cut to redefine my layers, before blowing out my hair and revealing my new color. I was ecstatic with the results, it was everything I was looking for! Taina added some gorgeous full curls as a finishing touch, that I made sure to properly appreciate in a photoshoot outside our salon.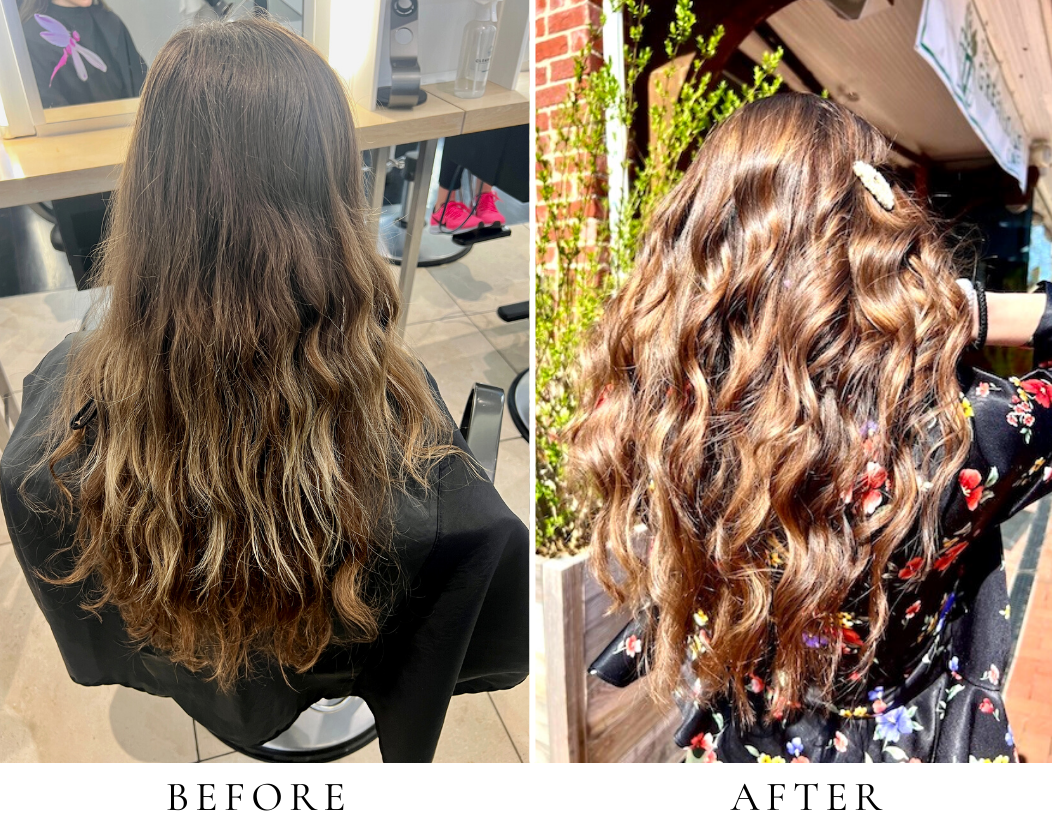 While getting your hair fully colored is an extensive process to achieve that "picture perfect" look, it's important to also plan for scheduled upkeep. This is key to ensuring your color is both rich and long-lasting. For this reason, Taina advised me to make an appointment six to eight weeks from now to get my color touched up with a gloss at our starting price of $35.
Makeup:
Of course no look is complete without a fresh, dewy glow from none other than our hair and makeup stylist Taina! 
Taina was born and raised in Reading and graduated from Governor Mifflin High School. She then went on to get her cosmetology license from Empire Beauty School, where she graduated in June of 2021. Taina has been with Bell Tower since last August, where she started off as an assistant and has since worked her way up to a level one stylist. Taina hopes to continue building her clientele, achieve the skills to eventually teach up and coming stylists, and work on expanding her services throughout her professional career.
"My favorite thing as a stylist is meeting and connecting with new people and exceeding their wants when it comes to their hair," said Taina. 
Now whenever I do my own makeup, I usually lean towards neutral tones— so Taina stuck to shades of brown for my eyelids, cleaned up my brows to give them a pristine, natural shape, and added a matte lip color to complement my pale complexion. Mainly all MUD makeup products were used on my face for an all-natural, long-lasting look with products that are never tested on animals, according to MUD's website.
Overall, I couldn't have asked for a better welcome to Bell Tower Salon Spa with a day spent with several of our extremely talented level one stylists!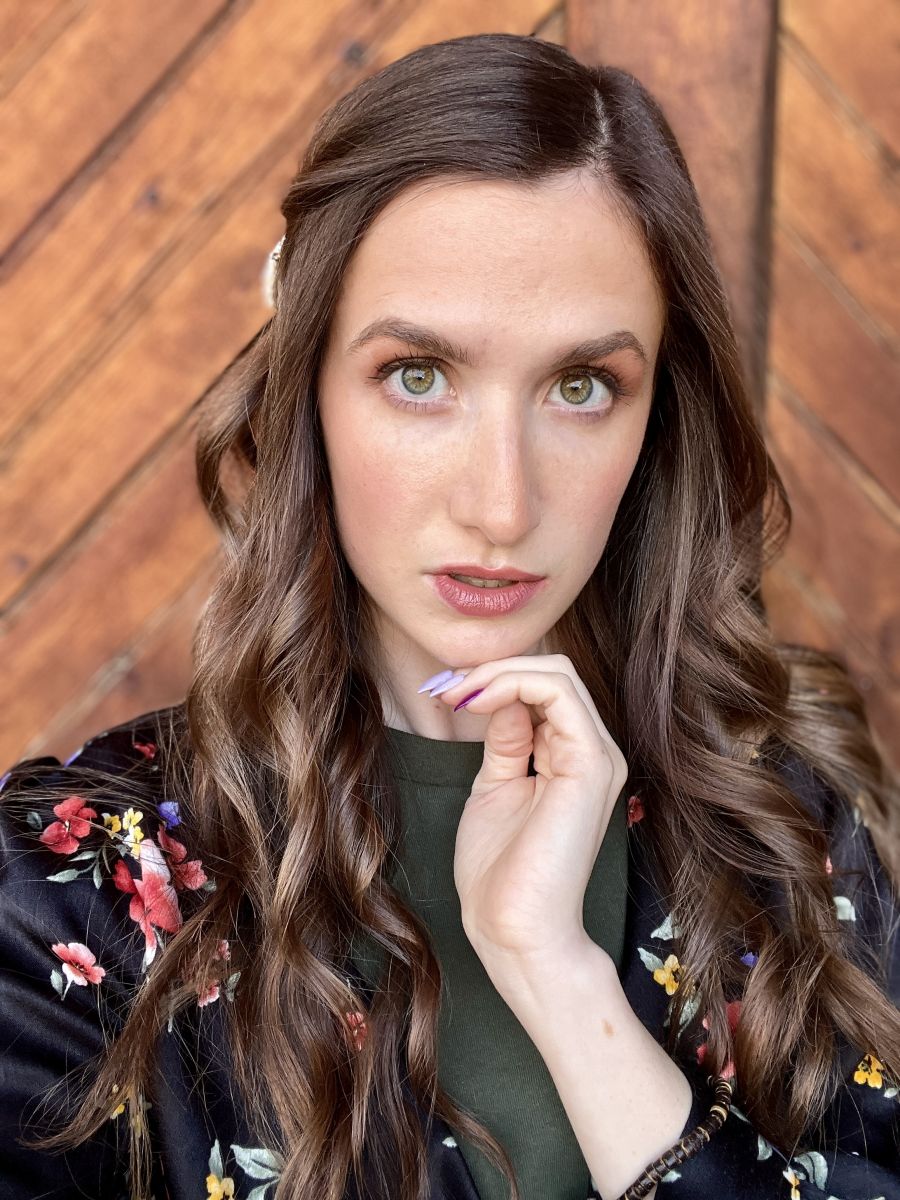 *Running Promotions:
-Mackenzie is currently offering 10% off on all men's haircuts
-Taina is offering a complimentary makeup application to anyone who schedules a color or cut with her  
-Ashley is taking models for facials, makeup applications, and waxing for $25 on the following dates: 5/7, 5/9, 5/12 - 5/13, and 5/14
*Disclaimer: When you book a service with one of our level ones', you will receive a coupon for a future complimentary cut or blowout. This can be scheduled through appointment only by calling Bell Tower Salon Spa at 610-372-6379.